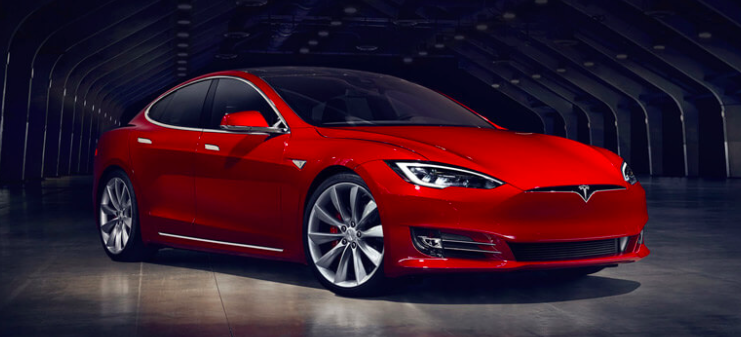 Today, April 10th, Tesla's market capitalization became more valuable than General Motors', making it the largest U.S. based automaker by that metric. Add that to a growing list of industries that the Bay Area leads the nation in.

Our growth is fueled by constant flow of innovation…and that is fueled by the influx of intellectual capital that is competing for the next big idea. Yet, there are people in the rest of the country that keep on asking…why the Bay Area? It's too expensive to live there. Well, yes and no.
If you live in the core areas of San Francisco, San Mateo and Santa Clara counties, then yes, it can be overwhelming for many to live here compared to other parts of the country. However, other parts of the country don't have our weather, beautiful scenery, robust cultural, education and entertainment venues either. But the most important element that very few cities outside of New York have, that the Bay Area is flush with, is investor capital. That is the driving force behind companies either relocating or starting here.
That investor capital has been a huge boon to our universities as well. In addition to our nations top Universities in Stanford and Cal/Berkeley, more students are applying to Santa Clara University, USF, UCSF, St. Mary's, San Jose State as well as ex-urban and top rated schools like UC Davis and University of the Pacific. They want to be near the action and take advantage of the great job opportunities. It also has our entire metro population busting at the seams…and that has had an affect on our housing prices.
In the nearly 20 years I have lived in the Bay Area, I have seen both rents and housing prices nearly double…neighborhood demographics transform and schools turn around. The Bay Area has become a center for the worlds intellectual elite, with some of the regions top corporations raising their own bar for new hires. Google, Apple, Facebook, Intel, HP, Tesla and more have their pick of the worlds best minds and with that comes some of the worlds best compensation plans.
And as more people move here, the need for housing increases. And when the demand for housing outstrips the supply, well it doesn't take a Stanford Doctoral graduate to understand the implications.
Slowly, several thousand housing units are being constructed in each of the core counties, but most of those are rentals and nearly all of those are in transit villages that surround Cal Train and Bart transportation hubs. Millennial are drawn to these apartment complexes because of the multitude of amenities, such as work out facilities, business centers, recreational rooms, pools, BBQ area and bi-weekly happy hours. But, they come with a high price tag, with One Bedrooms starting at $3,000+. Many of these young folks will not want to rent at these prices for too long, and will seek to buy at some point…But where?
The Silicon Valley is landlocked for the most part. There is virtually no room to build new single family homes. So, when it becomes time for these young millennials to purchase, the future of homes for sale may be limited to high density complexes. And, it will be up to developers to think outside the box to construct dense housing that is not as confining as the apartments the future buyers just left and meets the needs of those that also want to start families.
It is a challenge for sure. One thing for certain though. The growth here in the Bay Area is not waning anytime soon. Bay Area leaders need to be part of the solution, or else we are going to be all part of a much bigger problem in the near future.
Mark Palermo is the Team Leader of The Palermo Properties Team at Keller Williams Bay Area Living. Mark is also a 13 year veteran of the Real Estate Industry and a 23 year senior executive of the International Advertising Agency and Public Relations Business.